How to Download Gmail Messages to Hard Drive Locally?
The tutorial here explains various methods to download Gmail messages to a hard drive locally for security or other reasons. The guide will show you and How to download Gmail with IMAP Size or a professional Tool, How to archive your Gmail messages using GMAIL, how to download Gmail messages to a hard drive in Outlook.
How to Save Gmail Messages.
Notice: Gmail IMAP Access is required to enable Methods 1, 3, and 4.
Enable IMAP in Gmail Account Settings
Firstly Use a desktop computer to sign in to Gmail.
Choose Settings from the top-right gear icon.
Enable IMAP on the POP/IMAP section.
Pro-Solution
The Syskare Gmail backup software can be used to download Gmail messages to hard drive. You can try a demo version for free, but the demo version only allows you to convert a limited number of Gmail messages.
The software is capable of downloading all of your emails from any Gmail folder, including the default Gmail folders: Inbox, Important, Sent Mail, Starred, Bin, and Drafts, as well as any labels that have been created by the user and also Download Gmail messages to a Hard Drive, Computer, PC, Desktop, or USB, Drive Using a Simple Program.
Before the start process, just click on the "Download" button to install or download the utility

How to Use the Software
Start the software on Windows.

Then Choose Advanced (Batch Mode) to back up multiple Gmail accounts.

Input your Gmail account information.

Next, select the desired email folders.

Then choose the desired file saving option.

Gmail to Outlook Email Migration Begins.

The Gmail account process is finished in minutes.
Method 2: Download GMAIL Archive
Google my account on a desktop.
Next Click to manage your personalization

Then Right-click "Download your Data"

To include data in the table, click "Deselect all"

Then select the Mail checkbox.

Select to download All of Your Mail (MBOX format).
To back up specific Email folders, select All Mail data included and then choose the relevant folders (such as Inbox, Sent, etc.). To proceed, click OK.
Setting unique archives for each Gmail folder (Inbox, Sent, etc.) makes finding things afterward much simpler.

Click the Next step.

At the next screen, choose the Gmail download archive format. Then Use the default options (which is size) and click Create archive. Here you have the following options:

Select how you would like the archive to be delivered when it is completed. Here are the options we have:

The archive will be sent to your email with a link to the download.
Your Google Drive archive will be downloaded, and a link to the archive will be sent to your email.
Use this button if you'd like to save the archive to your Dropbox. Please enter your Dropbox login details.
If you want to download the archive into OneDrive, choose this option. Sign in with your Microsoft account.

The archive is scheduled to be performed monthly for one year.
Select the type of download archive (e.g. .zip)
For each archive, leave the default size or choose a different size.

Wait until the archive creation is completed. After this, you'll get an email saying your archive is available to download. To see this email, click Download.
Extract the downloaded archive (.zip file) to download Gmail messages to hard drive.
Lastly, In the Mail (extracted) folder, you'll find a .M box file, which contains all your GMAIL. To open and view the contents of the M box file, you will need to use Thunderbird These instructions can be found here.
Method 3: Download Gmail messages by Using Outlook
STEP 1: Add your Gmail account to Outlook.
To Outlook's menu, select "Add Account".

Set server options manually or add another server type. Click Next.
Choose the Internet E-mail service and click 'Next' again.
Enter User Information, like:

Please enter your Display Name: (e.g. John Smith).
Your full Gmail address, such as rohn.mith@gmail.com.

Server Information:

Select the IMAP type.
On Imap.gmail.com:
Type: SMTP (smtp.gmail.com)

at Logon Information, enter:

Email address: (e.rohn.mith@gmail.com )
Your GMAIL password.

After that, choose "More Settings".
On the outgoing Server (SMTP) settings window, check the My outgoing server (SMTP) requires identification checkbox.
Then, go to the "Advanced" tab and apply the following settings:

use the following encrypted connection: SSL
IMAP server port: 993
Use this encrypted connection type: SSL
Server Outgoing Port: 465
OK to apply changes.

Lastly "Add New Account" process.
STEP 2: Export Outlook Folders and Messages.
From Outlook's main menu, choose Export, Open/Export, or Import/Export (depends on Outlook version).

Select Export, then click Next to download Gmail messages to hard drive.

Choose Outlook Data File (.pst) and click Next.

Confirm that the "Include Subfolders" checkbox is chosen and then click Next.

Finally, select a download file name and destination, and click Finish.

Sit back and wait for the procedure to finish.
That's it. Open the file in Outlook by using the Open- Open Outlook Data File choice from the main menu.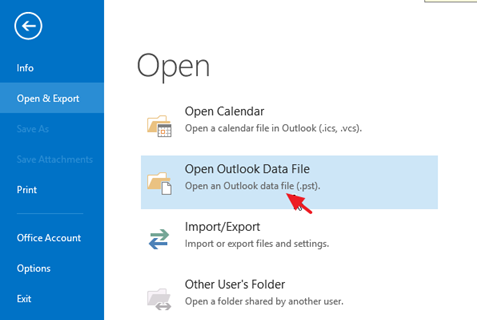 Method 4: By using the IMAP Size Utility
The next program to copy all of your Gmail messages is. The tool of an IMAP is how large the download is. all .eml Gmail folders
Note: The IMAP Size is an older free Windows program. created in 2009, with the main task of improving your IMAP Incredible features, such as:
All mailboxes in an account, and then textual alerts, are visible.
With single or multiple mailboxes, search is very powerful.
Copy IMAP messages between accounts.
It can download the entire account progressively.
IMAP folder structure to your local drive.
To see all the features and download IMAP Size, go here.
IMAP-download your Gmail Folders and messages
Firstly Install IMAP Size on your computer to download Gmail messages to hard drive.
Then select your new GMAIL account in the list. from the main menu
At the Add Account window

Log in with your Google account to access your accounts.
Then Enter Server: imap.gmail.com
Switch to Secure Connection (SSL Port: 993) option.
Next, Inbox options
Lastly, press the button.

From the main menu, choose View to download Gmail messages to hard drive.

Then select a folder in the "Root Backup Directory" section and click OK.

Go to the "Account" menu and then select "Account Backup".

Download the Gmail folders, you selected.

In the end, When the process is complete, navigate to the specified location to view the Google email messages.
Note: If the file has the. Eml file name extension, the file will not open in Outlook 2007.
Summary
In conclusion, all of the above methods to download Gmail messages to hard drive; however, three manual methods are difficult and time-consuming; moreover, if you have a lot of time and are willing to take risks, manual methods can be used; additionally, there is professional and excellent software; with this wizard, you can easily download Gmail messages to hard drive in a matter of minutes.