Best DWG to GIF Converter – Save AutoCAD File as GIF Animated Images
Would you like to convert a DWG file to a GIF file format? You can then convert bulk AutoCAD files into animated GIF images using the DWG Converter Tool.
It is well known that there are numerous free online tools that can be used to convert DWG files. There is a downside to free online tools, however, because they aren't as secure as DWG to GIF Converters. So, if you're looking for an AutoCAD file conversion solution that's trusted and reliable. Read this article until the end.
In this article, we are going to elaborate on the best method to perform the DWG file to GIF Conversion.
Before, starting the process let's first understand the basic need for AutoCAD DWG Files to Animated GIF Files.
What are the Common Reasons for DWG to GIF Conversion?
Simple images and animations can be displayed using Graphics Interchange Format. GIFs are used for a variety of reasons, but what are they used for specifically?
Logos and graphics for the web: Because GIF files are limited in their number of colors, they are not suitable for containing high-quality photographs. A GIF is better suited to graphics that are sharp and have few colors, rather than graphics that have a lot of lines, edges, and gradients.

Online animations and memes: There are endless animated GIFs available on sites and social media. A GIF file creates the impression of a video by containing a number of related images. However, GIF files tend to be low resolution and do not include any sound. A GIF is also a popular way to post online memes, humorous clips shared on social networking sites.
What Benefits of Converting DWG to GIF File Format?
GIF Files have Many Advantages: A GIF animation may lack sophistication, but it makes up for it in speed and impact. The memes can spread like wildfire across social media sites because they're easy to create, don't require much technical knowledge, and are quick to create.
GIF files are relatively small due to the color limitations they have. A faster loading web page can result from this.
A GIF file's lossless compression is one of its key features. In other words, when their data is compressed, their image quality doesn't suffer.
Best Method to Convert DWG File to GIF File?
To convert the DWG Files to GIF file format use the SysKare DWG to GIF Converter Tool. With this toolkit, you can easily convert the AutoCAD File into GIF Animated Images within a few minutes. The process of converting the files is not difficult for you when you choose this method.
There are only a few simplest steps to perform the process of DWG to GIF Conversion. All you need to do is follow the below step-by-step guide.
1. Start the process by free downloading the DWG to GIF Converter Software in your currently working operating system.

2. Then select the file and the folders of DWG. You have complete freedom to select and insert the DWG files to convert.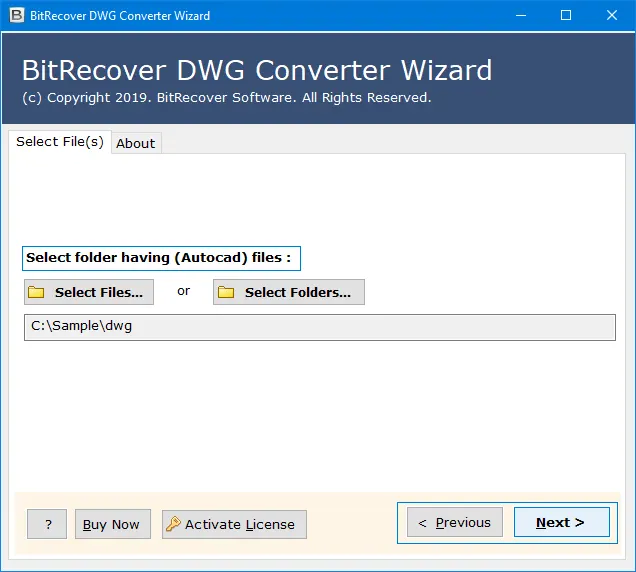 3. Next, the tool will start processing and will show you the complete file structure and folder hierarchy before converting them into GIF file format.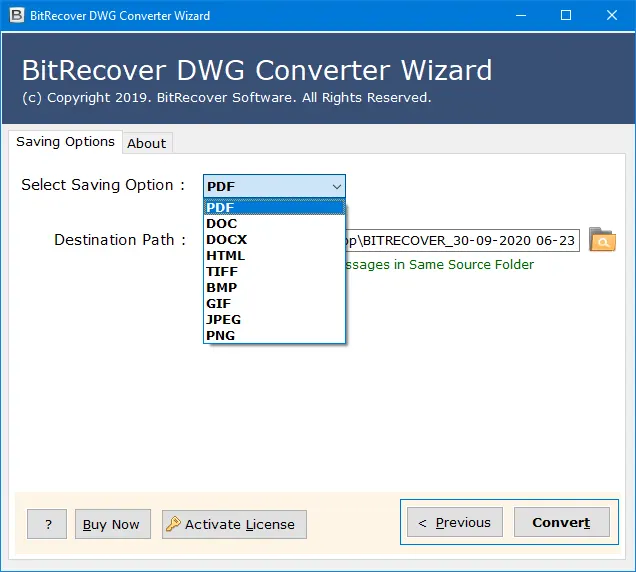 4. Now, in the next window, select the GIF file format from the list of file types and then choose a destination location to store your DWG file in GIF file format.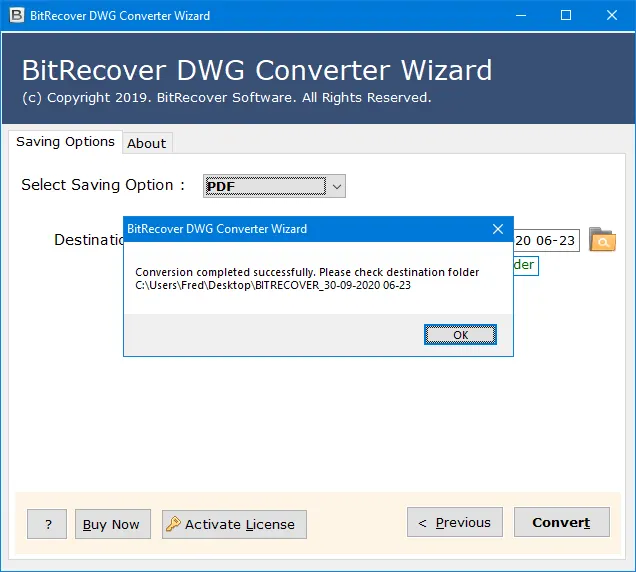 5. Finally, click on the convert button to begin the DWG to GIF conversion process.
With this software solution, you can easily convert the AutoCAD File into GIF Animated Images
And then save them into any desired fend location without any worry.
What Makes SysKare DWG File to GIF Export Tool so Special?
We offer both novices and advanced users the most simple and efficient Graphical User Interface.
DWG files can be selected individually or by folder for convenience.
GIF files are stored in the same folder as the source files.
DWG to GIF conversion does not require AutoCAD installation.
We are able to convert DWG files from all CAD programs such as AutoCAD, TurboCAD, CorelCAD, DraftSight, LibreCAD, SOLIDWORKS, SketchUp, Adobe Illustrator, and more.
All AutoCAD versions files are supported, including AutoCAD 2020, 2021, 2019, 2018, 2017, 2016, 2015, 2014, and 2013.
One-click batch conversion of AutoCAD to GIF.
Software proficiency can be evaluated for free with a FREE TRIAL.
I hope that you now have a full understanding of how DWG to GIF converters work, and how they can be used to save AutoCAD files as GIFs. Our technical support team is always available to assist you if you have any further questions.
Commonly Asked User Questions Regarding the GIF File Format
Ques1: High-resolution photos can be saved as GIF files?
Ans: Due to their limited color palette, GIF image files cannot be used for high-resolution photographs taken with digital cameras. Since JPEG files can display millions of different colors, they are a popular option for photographs with sharp details. Just because of this users want to convert DWG to GIF File format.
Ques2: Are memes protected by copyright law?
Ans: Social media sites often share GIF memes that contain parts of copyrighted material, such as stills from movies or photography. Memes created for non-commercial use are rarely targeted by copyright holders, but it's better to err on the side of caution. The use of animated GIFs for commercial purposes will, however, have to follow local laws and regulations.
Ques3: Can GIF files be larger than a certain size?
Ans: There are many online GIF creation tools that limit the size of the files you can create. It is common for the top limit to be 200 MB. The length of an animated GIF can also be limited by some tools, which cap it at 15 seconds. You can also make your file easier to manage by limiting the number of images.
Ques4: My GIF file doesn't have sound, can I add it?
Ans: A GIF doesn't contain sound because it isn't a true video file. A video file format such as AVI, MP4, or WEBM can contain sound as well as images.
Ques5: How do GIFs and PNGs differ?
Ans: PNG files offer similar benefits as GIF files, including lossless compression. Animation is only supported by GIFs. There are some people who prefer PNGs over GIFs for static website graphics because they can display more than 16 million colors instead of just 256.
Final Words
If you want to use a safe and secure solution to convert DWG to GIF file format then. The above-mentioned solution is complete for you. By using the above-mentioned DWG to GIF Converter tool, you can effortlessly perform the process without facing any technical errors and problems.
However, there is no need to be a technical person in order to use this utility. The simple-to-understand and user-friendly GUI enables you to complete the process within a few seconds.
Also Read Related Articles on DWG: